Family Business 1989 1080p BluRay x264-VETO
Family Business 1989 1080p BluRay x264-VETO
Language(s): English
01:50:06 | 1920x1040 @ 8277 kb/s | 23.98 fps® | DTS, 44100 Hz, 6CH, 1344 kb/s | 7.65 GB
Title:
Family Business (1989)
Genres:
Crime, Drama
Director:
Sidney Lumet
Writer:
Vincent Patrick (novel), Vincent Patrick (screenplay)
Actors:
Sean Connery, Dustin Hoffman, Matthew Broderick, Rosanna DeSoto
Rating:
5.7
Votes:
10977
Rated:
R
Runtime:
110 min
Story:
Jessie is an aging career criminal who has been in more jails, fights, schemes, and lineups than just about anyone else. His son Vito, while currently on the straight and narrow, has had a fairly shady past and is indeed no stranger to illegal activity. They both have great hope for Adam, Vito's son and Jessie's grandson, who is bright, good-looking, and without a criminal past. So when Adam approaches Jessie with a scheme for a burglary he's shocked, but not necessarily uninterested.
IMDBTrailer:
iMDb:
Code:
https://www.imdb.com/title/tt0097328/
Movie Trailer:
Code:
http://youtube.com/watch?v=inWcoU8fdYU
Screenshot: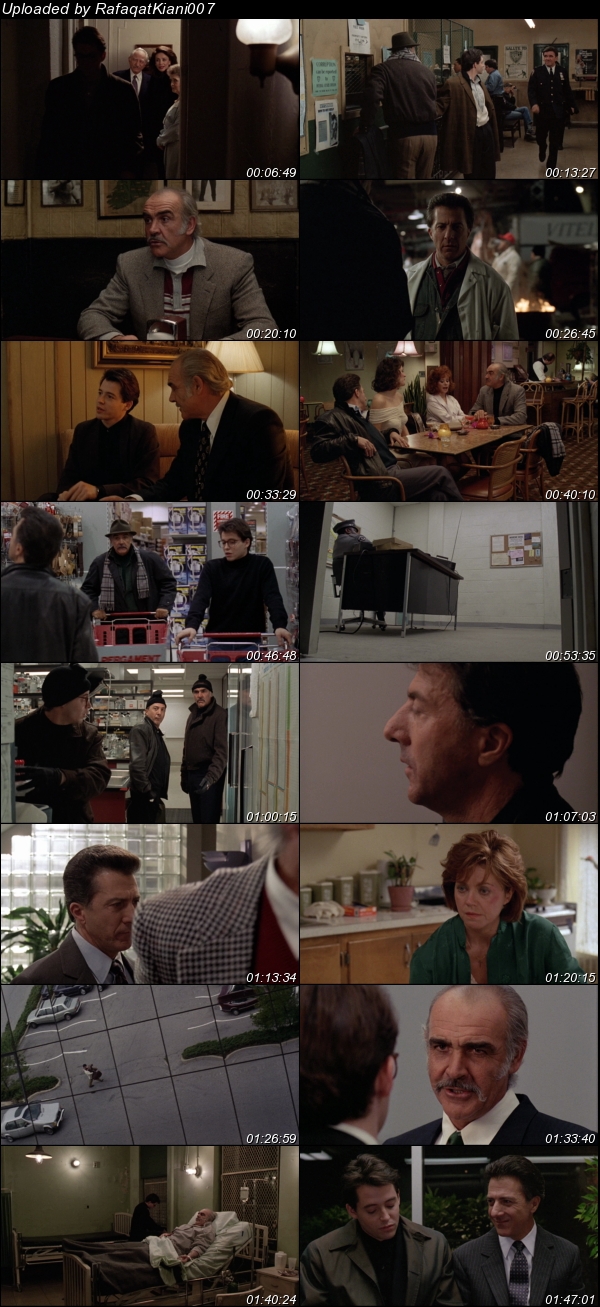 Single Link:
Code:
https://rapidgator.net/file/4efe607ee1fd92781fa7299cece5649d/Family.Business.1989.1080p.BluRay.x264-VETO.mkv.html
Code:
https://rapidgator.net/file/3057fd410d5e0163835a1b8164fa3661/Family.Business.1989.1080p.BluRay.x264-VETO.part1.rar.html
https://rapidgator.net/file/a2986ad196924b8b75ef6b51426ec02f/Family.Business.1989.1080p.BluRay.x264-VETO.part2.rar.html
https://rapidgator.net/file/6a8aa6cbb5633dd119160fccdb0cf4c4/Family.Business.1989.1080p.BluRay.x264-VETO.part3.rar.html
https://rapidgator.net/file/aa79dc41b3d273f91cb1ec9dc1e7ebf5/Family.Business.1989.1080p.BluRay.x264-VETO.part4.rar.html
https://rapidgator.net/file/8902b309aeab76b0999fc83a10e301af/Family.Business.1989.1080p.BluRay.x264-VETO.part5.rar.html
https://rapidgator.net/file/0f9d26d7e14b05b3f5e7dfd84eb9a950/Family.Business.1989.1080p.BluRay.x264-VETO.part6.rar.html
https://rapidgator.net/file/14dc48479de82941a95d6ed172bba5cd/Family.Business.1989.1080p.BluRay.x264-VETO.part7.rar.html
https://rapidgator.net/file/40cd0ecf65acb3dadce3dc586828f4de/Family.Business.1989.1080p.BluRay.x264-VETO.part8.rar.html
Users browsing this thread: 1 Guest(s)